Get The Meet Your
Creative Archetype Book
You've learnt which is your creative archetype but now what...
In Meet Your Creative Archetype, we deep dive into what really makes an alchemist and the other creative archetypes tick. Find out how to unleash your true creative power and embrace your archetype's natural genius.
You'll learn how to break free from the shadow of the alchemist that may have controlled the way your creativity manifests in the world and how to transform and transmute it to awaken a new level of flow for yourself. 
You'll find actionable tips to help you move towards your potential and unlock a magnetic version of yourself that will ignite your passions and help you achieve the creative success that you desire.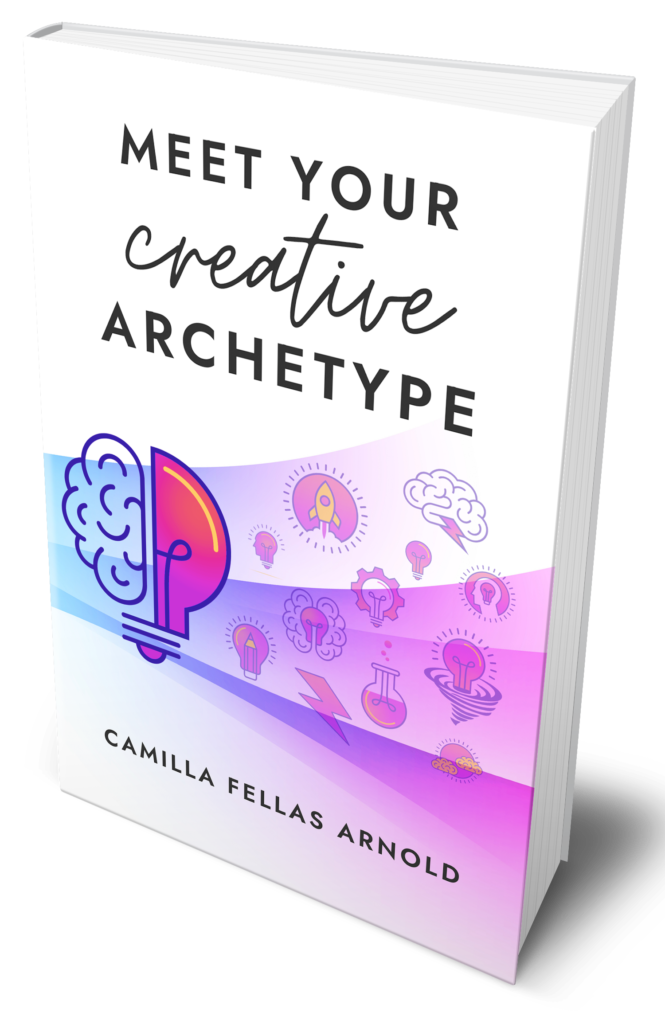 Meet The Author
Camilla Fellas Arnold
Camilla Fellas Arnold, creative coach and podcast host for Creative Power, CEO of Tecassia Publishing and international bestselling author..
Using multi-disciplinary creative skills and coaching programmes she helps people unlock their gifts and achieve their creative potential. She holds BA (Hons) Design for Publishing, MA Communication Design and is an ILM Level 7 Executive Coach and Mentor. 
She has over a decade of experience in the creative industries as a freelance graphic/book designer, professional wedding photographer and set up her own publishing company. A passionate advocate for creative industries, she is a member of the International Society of Typographic Designers, a Fellow of the Royal Society of the Arts and uses her unique expertise to support others embrace creativity in their lives.
"The aim of this book is to help you understand what drives you to create, where does that innate passion spring from and what is it trying to achieve. Understanding this can help you identify your passion and zone of genius quicker."